Last Updated on March 20, 2021
I noticed that the HJC CL-Max 3 modular helmet has continued to sell well on Amazon so I figured it was a good time to give it a proper review!
There would be a lot of value in a modular helmet that costs around the $150 mark, offers plenty of ventilation, has an easy to use chin bar and a sun visor to top it all off, right?
Well that's exactly where HJC comes in with their CL-Max 3 modular helmet. It has a lot of offer and I'd like to goin-depth how all of these different features work and how it compares to other models as well.
With that, let's get to the review.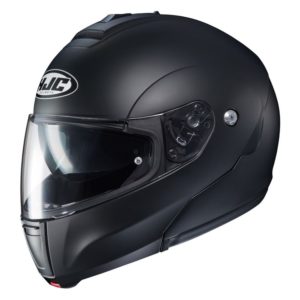 Product: HJC CL-Max 3 Modular Helmet
Recommended Price: Around $150
Best Place To Buy: RevZilla.com
Rating: See below!
Modular Capabilities
---
Modular helmets allow you to flip up your helmet in a pinch when you're stopping at a gas station or getting off the bike for a moment for a breather.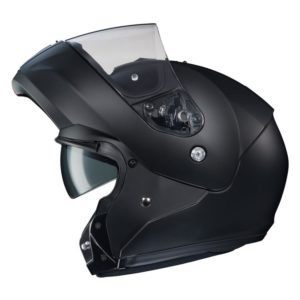 It's nice to be able to get the full air flow of flipping up the helmet for the quick breeze.
That's something that this helmet is good at. It's great at helping you quickly and easily flip your helmet up through a single-button release on the chin.
It's extremely simple and useful, perfect for those that want an entry-level modular helmet to see what modular life is all about.
The next up modular design from HJC would be the HJC IS-Max 2 which is a little lighter than the CL-Max 3 and the sun visor on that one has a spring loaded three position visor for further adjustability. The sun visor here only has up and down.
As far as modular capabilities go, the CL-Max 3 does a great job and is perfect for wanting an entry-level modular design that is made with quality latches.
Compared to the CL-Max 2, it's using metal posts which helps you have a more secure closure when you put the helmet down.
Main Features
---
Besides strictly being a modular helmet, the CL-Max 3 has plenty of other features going on as well that I'd like to go over with you.
HJC CL-Max 3 Features Overview:
Polycarbonate composite shell with adjustable polycarbonate chinbar
Great fit and comfort using advanced CAD
Single-button chinbar/face shield release
ACS (Advanced Channeling Ventilation System) provides full front to back airflow which forces heat and humidity up and out
"SuperCool" Interior: Moisture-wicking fabric with removable and washable liner/cheek pads
One-touch integrated sun visor (HJ-V5): Smoke-tinted adjustable sun visor with locking mechanism, situates quickly and easily
Glasses-friendly
Meets DOT standards
Polycarbonates are one of the most common materials used in motorcycle helmets due to it being an affordable yet highly protective material, especially for a helmet's shell.
The chinbar also uses polycarbonate materials and it is adjustable to conform to wherever it is most comfortable for you.
The CL-Max 3 weighs about 3.95 pounds. It isn't among the lightest modular helmets on the market but at its current price point, it's definitely a decent weight.
Even with the slightly heavier weight, riding for long periods of time with this helmet is comfortably done.
It's super easy to release the chin and pull the helmet up. Simply click the chinbar button up and you'll be able to fold the helmet up.
Ventilation is important and HJC changed the way they did ventilation with the CL-Max 3 vs the CL-Max 2. There is a single vent on top that rushes airflow through the entire helmet and it is one vent on top that pushes air through many channels through the helmet.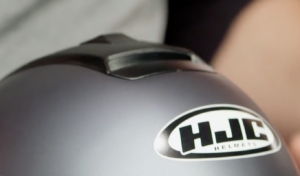 I like this better than the previous version because it helps with not having to focus on two different vents while you are riding.
It's a simple and quick method of opening and closing the top vent. The chin vent design has changed as well where you get a cleaner line.
Moisture wicking fabric is used inside of the helmet which is kind of industry standard at this point.
Combine this with the nice air flow and you'll be able to stay dry and cool while riding.
The sun visor is pretty straightforward here. You use a slide that goes up or down, there are no stages to it, and you will be able to have the sun visor activated or put away.
If you wear glasses while riding then don't worry, this is glasses friendly and it is also DOT approved. If you are wanting to use a bluetooth device with this, speakers and all, it'll be fully compatible. There are speaker cut outs and any bluetooth device would be easily mountable.
For features, this helmet is packed with them. It would have been nice to see the helmet be a little bit lighter but it isn't anything that would make this helmet a deal breaker.
There are definitely more than enough features packed here for what you pay.
Construction & Fit
---
As mentioned before, this helmet is made with polycarbonates all around. But besides just the shell, I'd like to go over the other parts of the helmet and explain how it feels overall.
The fabrics inside are soft to the touch and there is a chin curtain that comes installed with the helmet. The chin curtain further helps to keep optimal airflow going, it keeps that job for the vents which is where the air should be flowing anyway.
For protection, both from what HJC shares using (materials wise) and from rider feedback, it does the job of protecting your noggin very well.
One rider mentioned that, after a roll over incident on their ATV, they walked away unscathed. They did notice some small cracks on the inside of the helmet from impact but it just goes to show that the helmet can and will do what it was designed to do.
Sizing, as with any helmet, will vary on your size but their sizing chart follow true to fit. Simply measure your head, follow their chart and choose the size that best suits your head.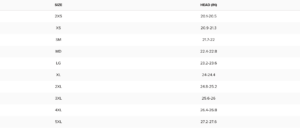 Some riders have mentioned that it's common for the visor to fog up which is unfortunate but the helmet is Pinlock ready. A Pinlock insert lens is sold separately but that will help a lot with the visor fogging up.
Overall construction, both with how well it will protect you in the event of an accident and being a good fit, is well done. It's a tight, snug fit and has been optimized for your protection.
Design & Style Options
---
Now let's talk design and styles to choose from.
The base version of the CL-Max 3 is available in black, matte black, white, matte pearl white, matte anthracite and titanium.
If you are looking for more color option then you will need to check out the CL-Max 3 Gallant variation of the helmet as that version comes in grey, hi-viz yellow, blue, orange, and red. All of these color options have a black trim to them.
They cost a little bit more, the only difference is that they come in different color styles.
I'm personally a huge fan of the overall design and style of this helmet. For styling options, they have plenty of options to where I'm sure you will be able to find a variant that fits to your style.
For general design, HJC created a sleek modular helmet that is somehow priced under $200…
The decision for the single top vent, a chinbar that helps keep unwanted air out and an easy to use modular locking system… What's not to love about this helmet for those that are looking for the ultimate budget modular helmet?
This is an example of gear that makes sense for those on a tight budget but want to have the most bang for their buck.
Is The HJC CL-Max 3 Worth Buying?
---
Short answer, absolutely this helmet is worth every dollar.
If you are someone that likes to go on long rides and want a modular helmet that doesn't cost you an arm and a leg then this is the helmet you've been looking for. This is it.
It has a bunch of features that you tend to see with helmets that cost upwards of 3x as much as this helmet and it isn't made of crap material quality. It will do an excellent job protecting your head and keeping you comfortable.
Sure, it can fog up here and there but you can always get the Pinlock insert lens I mentioned earlier to help alleviate fogginess.
So, are you planning on getting the HJC CL-Max 3 modular helmet?
What is your favorite part about this helmet?
Let me know in the comments below!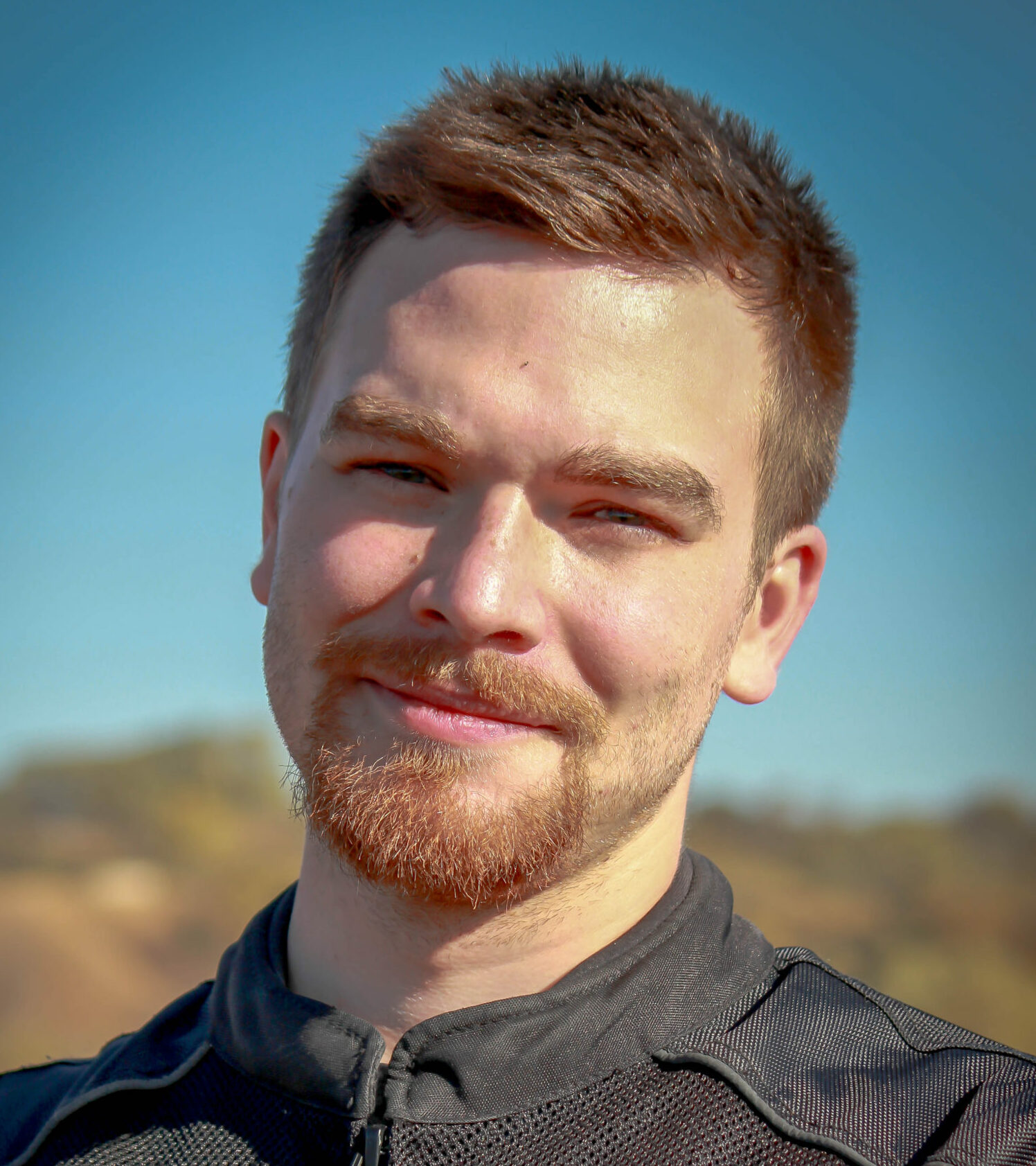 What's up! I'm Colton, the main guy behind Moto Gear Knowledge. Gear has always been my #1 priority when it comes to riding.
I share my experiences regarding gear and anything else moto related with you here.